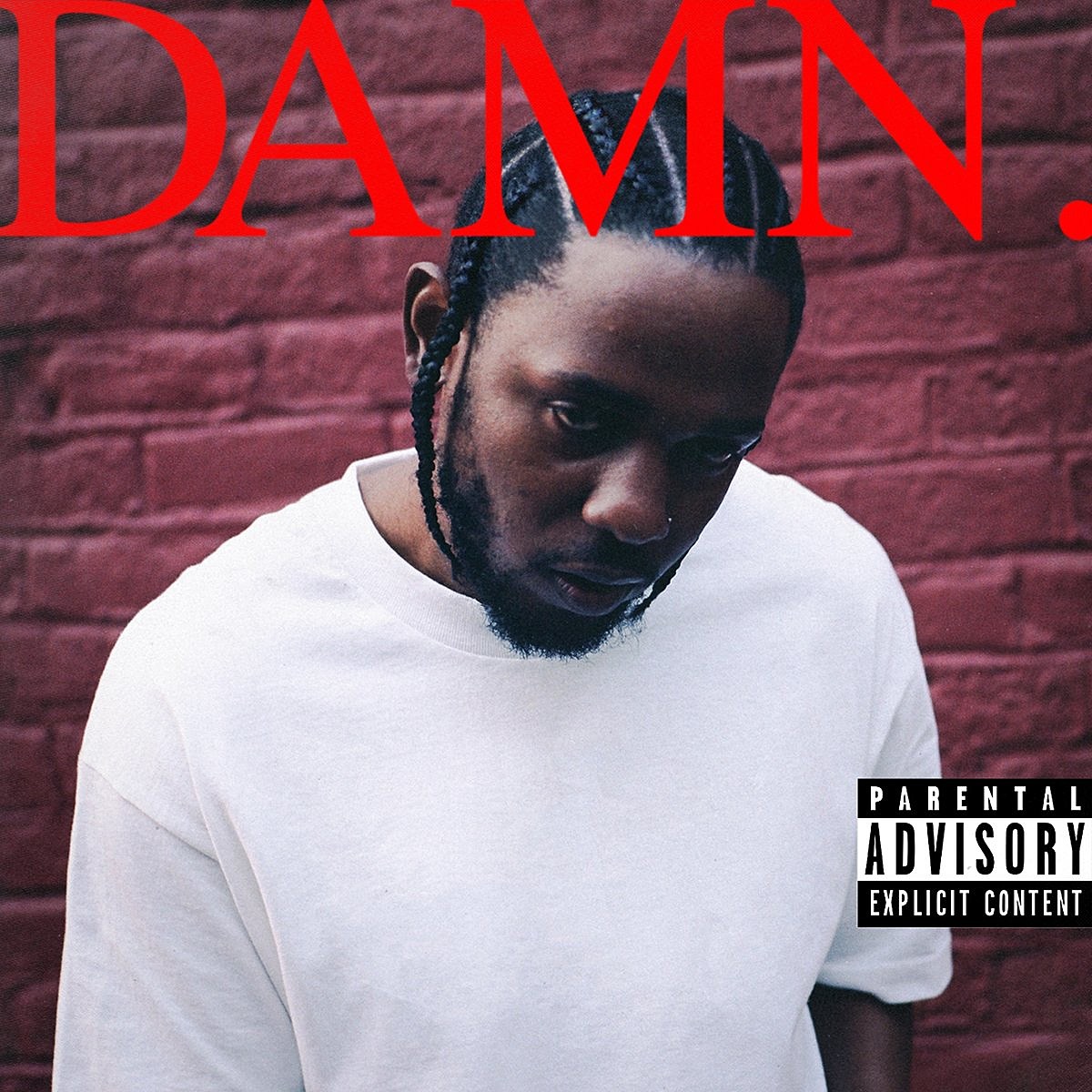 DAMN.
Kendrick Lamar
Kendrick Lamar's release of DAMN. solidified his status as one of the best rappers alive. This album also broke the stereotype that you have to be a "hip-hop head" to empathize with a K.Dot album. Favorite tracks are "DNA", "XXX" and "GOD".
-John Robertson
Kendrick has always been the king for incorporating 90's Rap with modern day Hip-Hop. On DAMN., he further pushes the envelope in that same fashion. With hits like "HUMBLE." and "DNA.", Kendrick structures the beat and rhythm to represent some older, more-traditional rap techniques with pianos and guitars. This gives DAMN. a little bit of an old school vibe with a modern twist. All we can say, is thank you Kendrick, and know that we're praying for you.
- Asif Delawalla
Kendrick proved with DAMN. that he could make mainstream-sounding music while simultaneously incorporating his wokeness we've come to love. He at one point held all of the Top 10 spots on the Billboard 200. DAMN. is pretty much perfect, a sonic journey about progression and the reality of how difficult that really is. He showed his artistic range and ability to match artists of today on the crooner "LOVE." and gritty head knocker "DNA."
- Armon Sadler
Stans
John Robertson
Asif Delawalla
Armon Sadler
Nat Johnson
Jhawn Nelson
Elizabeth Salimonu
La La Land Soundtrack
Various Artist
The magical experience of La La Land is captured in this wonderfully melodic and colourful soundtrack with flutes and jazzy sounds to highlight its casts' singing. Really easy listen. Although Emma Stone's singing is pretty weak here, the instrumentals carry this album. (Came out in very late 2016 so counting it for the the early 2017 season). Best songs: "Another day of Sun", "Someone in the Crowd", and "Epilogue".
- Omari Powell
At What Cost
Goldlink
Honestly, I like and respect this album so much because I wasn't expecting a cohesive, sonically pleasing album- which is exactly what I got. GoldLink flopped on his last album, And After That, We Didn't Talk, and I was ready to write off the D.C. artist. This album seems to tell a story and is just so damn smooth. Aside from the singles"Meditation (feat. Jazmine Sullivan)" and "Crew (feat. Brent Faiyaz & Shy Glizzy) , my favorite tracks are "Some Girl (feat. Steve Lacy)," "Same Clothes As Yesterday (feat. Ciscero)," and "Kokamoe Freestyle".
- Steven Smith
I think GoldLink might've did something with this one. The DC rapper came a long way on this album from his last drop, he put out the official song of the summer in "Crew," and rest assured the rest of the album is not to be glossed over. Tracks like "Kokamoe Freestyle," "Summatime," and "Have You Seen That Girl?" stick out to me. He manages to tell a story from beginning to end over fast-paced, fun, off-kilter beats. He has a different vibe, a unique flow, and an outlook on life that one can obtain only by being born and bred in Chocolate City, USA. All of these things create the perfect storm we've come to know as At What Cost.
- Caleb KP
Fan(s)
Steven Smith
Caleb KP
I Decided
Big Sean
Big Sean's latest project was his most complete release to date and showcased the Detroit rapper's impeccable flow and lyricism. I Decided is proof that Big Sean is growing as an artist and willing to take risks on his music. Favorite tracks are "Sacrifices", "Jump Out the Window" and "Bigger Than Me".
- John Robertson
I Decided was another step in growth for Big Sean's career. Ever since releasing the lackluster album Hall of Fame in 2013, Big Sean has taken some huge steps to put him right back in the conversation of best rappers. After releasing Dark Sky Paradise and Twenty88 (with Jhene Aiko), Big Sean has made more than enough of a case for him to put himself up there with Kendrick Lamar and J. Cole. I Decided was another great project that Big Sean composed and was the best album of the first part of the year. One of Big Sean's best talents is to create good music without sacrificing lyricism. He delivers bangers on "Bounce Back" and "Moves" but still has punchlines and clever metaphors in his lyrics. Big Sean also has tracks like "Sunday Morning Jetpack" and "Bigger Than Me" where he paints a picture for the audience to visualize while listening. Big Sean also showed he can lyrically hold his own with the best on "No Favors" (Eminem Still had a crazy verse) No matter how you slice it, Big Sean made a great album and deserves to be in the conversation of best rapper alive.
- Jeff Millon
Fan(s)
John Robertson
Omari Powell
Elizabeth Salimonu
Jeff Millon
I see you
The XX
The xx's third album merits an "I See You" from this list. I'll start my addressing my least favorite song on the album "Brave for you" which read for me as a mix of Sara Bareilles's straight-people-explain-coming-out radio hit and a Lana del rey whine fest, not their best look. Other than that one song I found the album easy to listen to, full of good beats, and classified deliciously mellow ambiance. "Dangerous" and "On Hold" have an 80s vibe that I can get down with. While "I Dare You" brings thoughtfully written lyrics and a guarded sexiness. Perhaps the most popular track of the album, "Say Something Loving" stands out as a single that will remain a highlight of The xx canon for years to come.
- Mara Natale
So if I'm being honest the first time I had heard any of their work was "The Intro" through Project X. It wasn't until I heard this song as on a friend's playlist that I was aware that it was anything more than some movie beat. Fast forward to 2017 the UK duo have created an album that mixes emotional lyrics with a wide variety of mellow beats that scream turn me into some edm club mix. The album is very easy to listen to and the arrangement is like a hot knife through butter; smooth and clean. Favorite songs: Dangerous, Lips, and On Hold
- Luke Williams
Fan(s)
Mara Natale
Luke Williams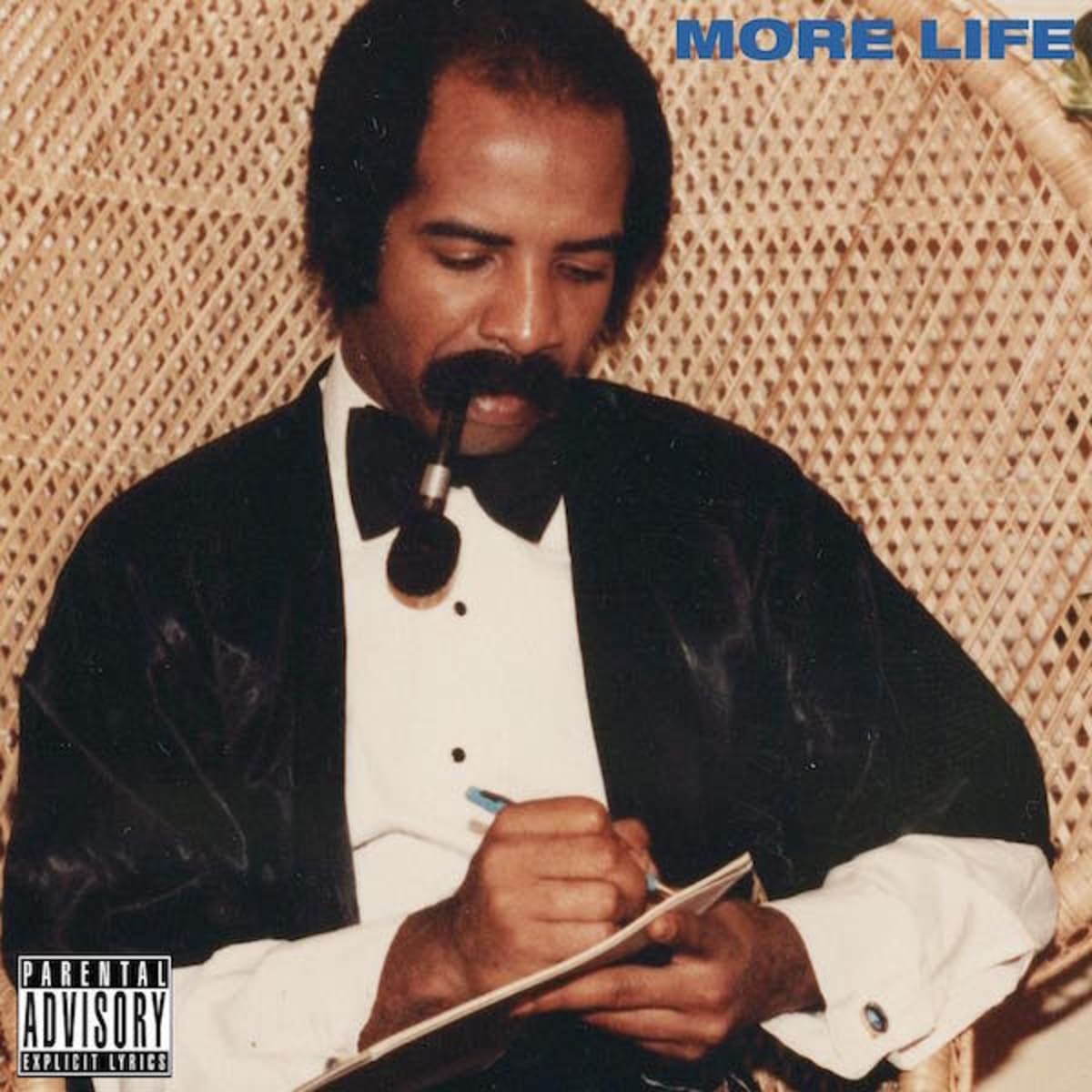 More Life
Drake
Disappointed is a vast understatement for my opinion of Views. I thought Drake was on a downward spiral and that this "playlist" was going to be Views 2.0. However, I was severely proven wrong. "Free Smoke," "Passionfruit," and "Portland" are songs that will ensure Drake will maintain his position in the spotlight.
- Asif Delawalla
Drake's "playlist" is in my top 3 of 2017 so far. Although he's a culture vulture and ironically enough rides whatever wave is currently hot.. Everyone's favorite, or least favorite HoustAtlantaVegasJamaiBritCanadian rapper can make good music, regardless of what vibe he's currently trying to give off. To me, this album has a track that represents every era or form of Drake, going all the back to the So Far Gone days. It has the certified back to back summertime bangers in "Portland" and "Sacrifices." It has the classic archetypal Drake slow jams, such as "Teenage Fever" and "Since Way Back." There is straight rap in the tracks, "Free Smoke" and "Gyalchester." He makes sure to appeal to the masses with "Glow" and "Fake Love." The tracks that touch me spiritually, however, are "Passionfruit," "Get it Together," and "4422." With his latest drop Drake continues to cement his legacy and is currently the world's biggest pop star. Notice I said pop star, and not rapper, but that's a different conversation for a different day.
- Caleb KP
Fan(s)
Armon Sadler
Caleb KP
Asif Delawalla
Los Amsterdam
Yellow Claw
This album is full of bangers and has some of their best songs. "Stacks" is the true stand out song in this album for me with "City of Lockdown" being the next best.
- Omari Powell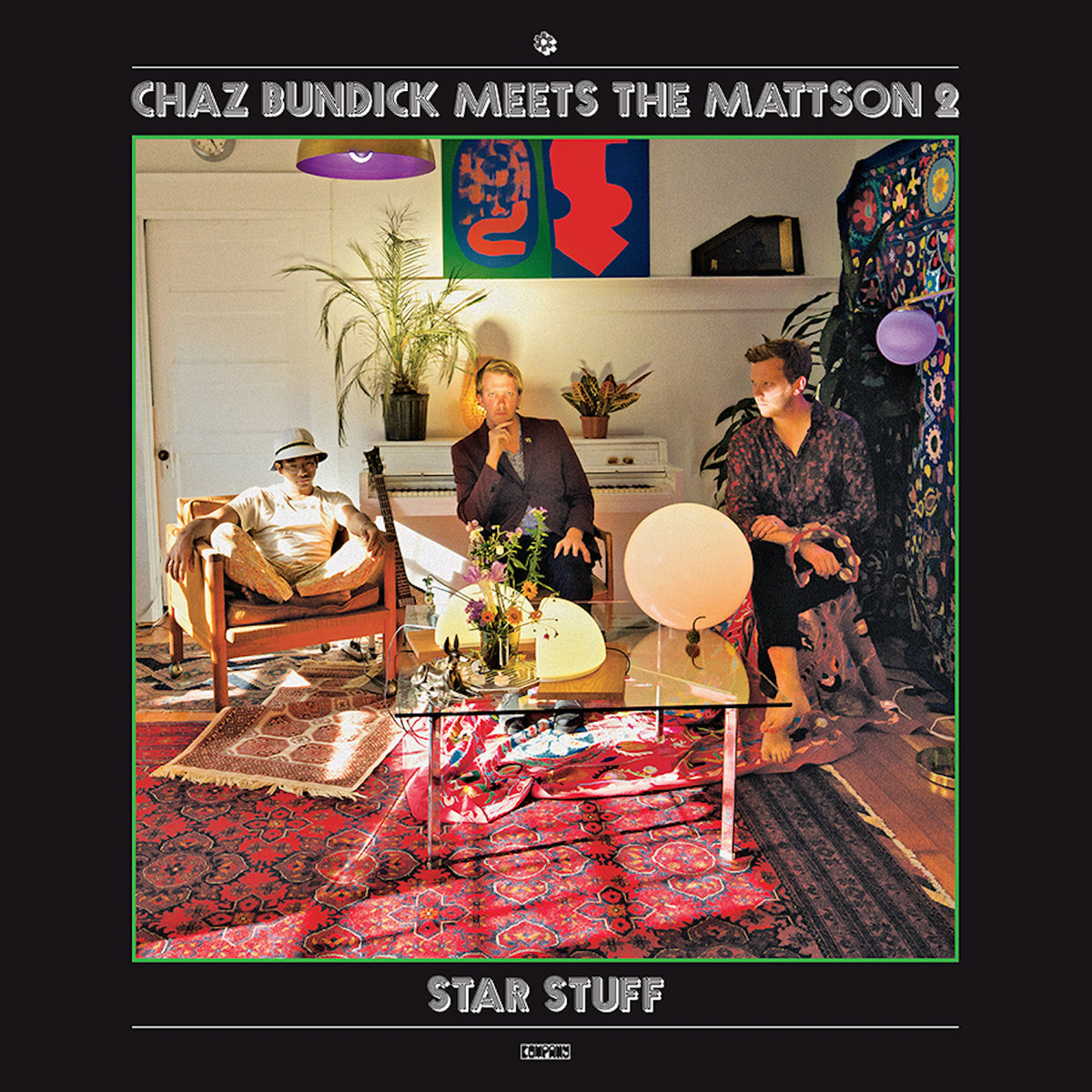 Chaz Bundick and Mattsons 2
Star Stuff
Know to most as Toro y Moi, Chaz Bundick brought more of his signature floating sound to the table with this collaborative album with brother duo, Mattsons 2. This album can't be tied down to a single genre, like most of Chaz bundick's work, but with the help of Mattsons 2, this album edges on a jazzy rock mix that is complemented well by Bundick's dreamy vocals.
- Amel Alyamani
Weird and Wonderful
Liquid Stranger and Space Jesus
I consider Liquid Stranger and Space Jesus two of the front runners in the "space bass" subgenre of dubstep. Although they've been making music for a while, I feel like both of these artists have established themselves well enough in the genre by gaining a pretty large follower base in the past couple years. The title of the EP is a very accurate description of the atmosphere it provides, combining heavy bass with an ephemeral vibe to make sure no two songs sound alike. The standout track for me is Space Boss which I think showcases both of these artists entering their prime making bass music that's easy to move to. It's definitely weird, but also wonderful.
- Nasir Nanjee
Dirty Projectors
Dirty Projectors
I was really into the Dirty Projectors circa 2013, but kinda fell out of the fold. I've brought myself back into the fandom with their eighth and self titled album (released in February). My favorite track, "Up the Hudson," tenderly catalogues Amber Coffman's courtship, musical partnership, and eventually split from frontman David Longstreth. In many ways the album refocuses on Longstreth as the unwavering foundation of the band. The album explores his myriad of inspirations from across genres while still reminding us he's a bona fide indie mainstay. To simplify it's a break up album...and I love good break up albums. This one isn't as good to cry to as Adele, but maybe it will make you feel a little less numb. So whether your heart is breaking or you're looking to return with me to the Dirty Projectors the album pairs well with open windows and a winding road.
- Mara Natale
Rather You than Me
Rick Ross
Rick Ross has released another great album in March. Ross has been in the rap game since the early 2000's. While his style does not change very much, the quality of the music remains the same. Ross has a couple of bangers on Rather You Than Me but for the most part the album is smooth and soulful from top to bottom. "I Think She Like Me" was the perfect promotional single and really sets the tone of what the album is like. Although entering his early 40s, Rick Ross does not seem to be slowing down anytime soon.
- Jeff Millon
All-Amerikkkan Bada$$
Joey Bada$$
Joey Badass came in swinging with his sophomore album release with track titles loaded in all caps. He unabashedly opted to use this album as a political statement in regards to the 2016 U.S. election and the ongoing racial tensions throughout the country. Between the title's play on America with the KKK and straight up saying "Fuck Donald Trump" in the song ROCKABYE BABY ft. Schoolboy Q, Badass provides a raw yet empowering album that resonates with many marginalized groups within the U.S. With a solid variety in melodies, features, and storytelling he creates a work of art that one can jam out to while being defiantly patriotic.
- Luke Williams
Fan(s)
Luke Williams
Armon Sadler
Fin
Syd
I think the Internet is by far the best thing to come from the Odd Future Collective. Each member of the group has their own niche and individual sound that allows them to be successful independently, but what reels me in is how when they come together they make undeniably great music. The fact that they are genuinely a group of friends doing what they love shows through the consistent flow of heat they put out. Back to Fin, though. This album is the embodiment of smooth. I've been taking notes and have used some of Syd's lines with my girlfriend.. They worked. Besides the single, "All About Me" and "Body," the tracks that I absolutely love are "Nothing to Something," "Know," and "Dollar Bills." In her first take at a solo album, Syd leaves me anxiously waiting for more music.
- Caleb KP
The Internet's frontwoman, Syd, has her first opportunity for a solo drop, following the release of her band's Grammy nominated album, Ego Death. Fin's sounds resembled those of early 2000's and late 90's R&B. Tracks like "Know" easily made me draw connections to the late Aaliyah, because of her vocals and the track's production. Also, on "Nothin to Somethin" Syd's flow and delivery is impeccable, which makes it a standout track.
- Rogers Burke
Fan(s)
Caleb KP
Rogers Burke
Drunk
Thundercat
Thundercat, already having proven himself a master of Jazz stylings who can pull multi-genre extravaganzas, manages to tie his art together into something almost resembling a concept album. The album trails from happy to sad, from frenetic and upbeat chiptunes to musings about police brutality, and none of it feels fake or forced. Featuring heavy hitters like Wiz Kalifa and Kendrick Lamar, the album feels like a long night of conversations with a man who's getting progressively more drunk, as the title would imply. It's a solid piece, and it's likely going to last as my favorite of the year.
- Keefe Osment
Fan(s)
Keefe Osment
Rogers Burke
CTRL
SZA
SZA gave us some of the most raw, honest, and moving music we've gotten this year. Her vocals are hypnotic, tantalizing, and really any other positive adjective one can use to describe a voice that sucks you in and carries your emotions wherever it sees fit. SZA has been great for a while, but this debut album really exposed the world to who she is and how much a star she will soon be. With solid features from TDE affiliates Kendrick Lamar and Isaiah Rashad, along with James Fauntleroy and Travis Scott, SZA confronts her inner demons and insecurities while simultaneously displaying pride in who she is and how she lives her life. She makes people feel it is okay to be sexually free or even be the side chick. She just...does it all. This album is timeless.
- Armon Sadler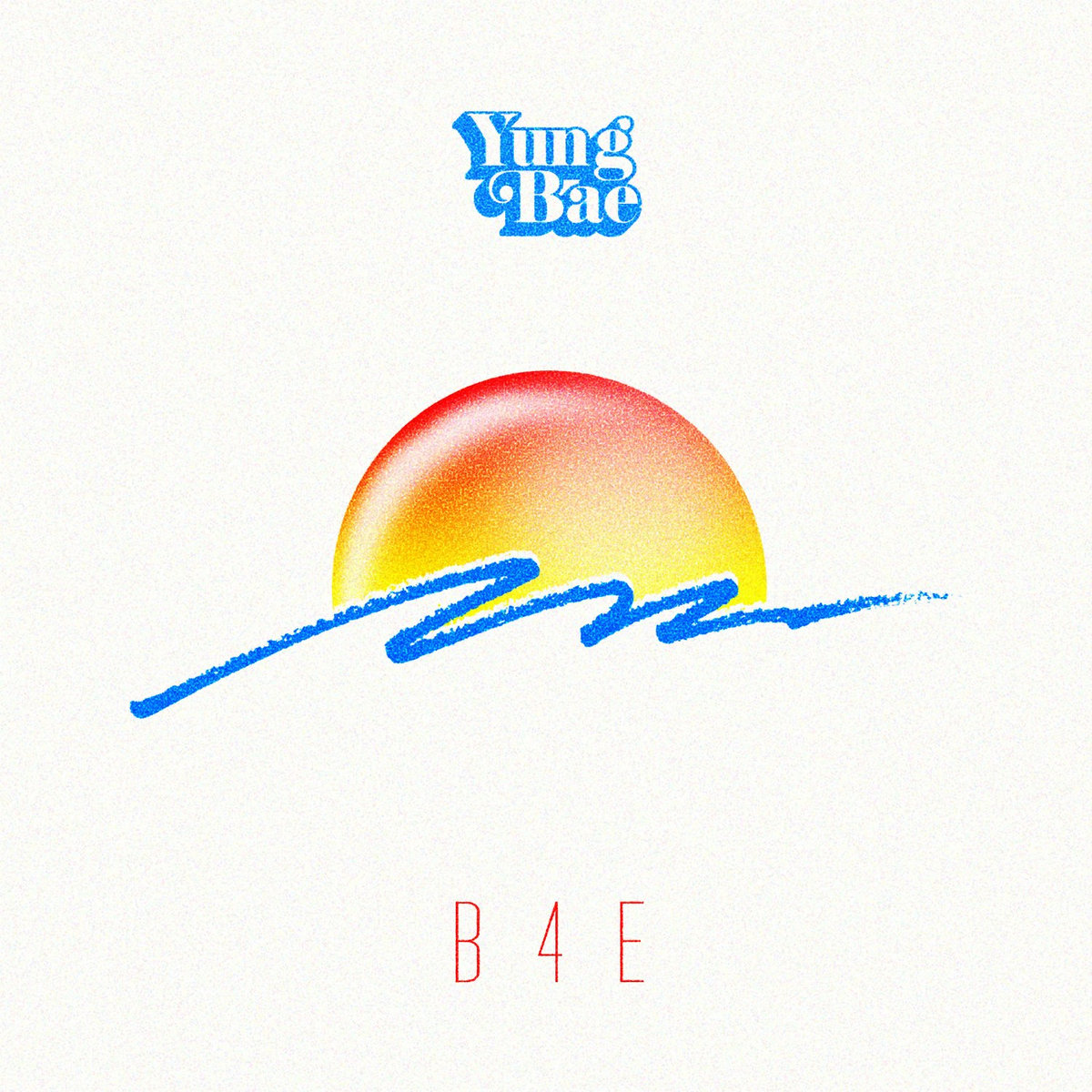 B4e
Yung Bae
Yung Bae's fun and upbeat album, B4e, introduced me to sounds I wouldn't have expected to enjoy. The ten track album is a bird's eye view of the modern disco era. It feels like John Travolta gave me a mix and told me play it straight through and said just dance. Its so energetic and enjoyable that you're forced to bob your head and move your feet. Yung Bae also does a wonderful job including some hip hop snares and electric loops and breaks to give it a modern feel. All in all, I feels like a time machine into the peek of disco and I like what I see.
- Nat Johnson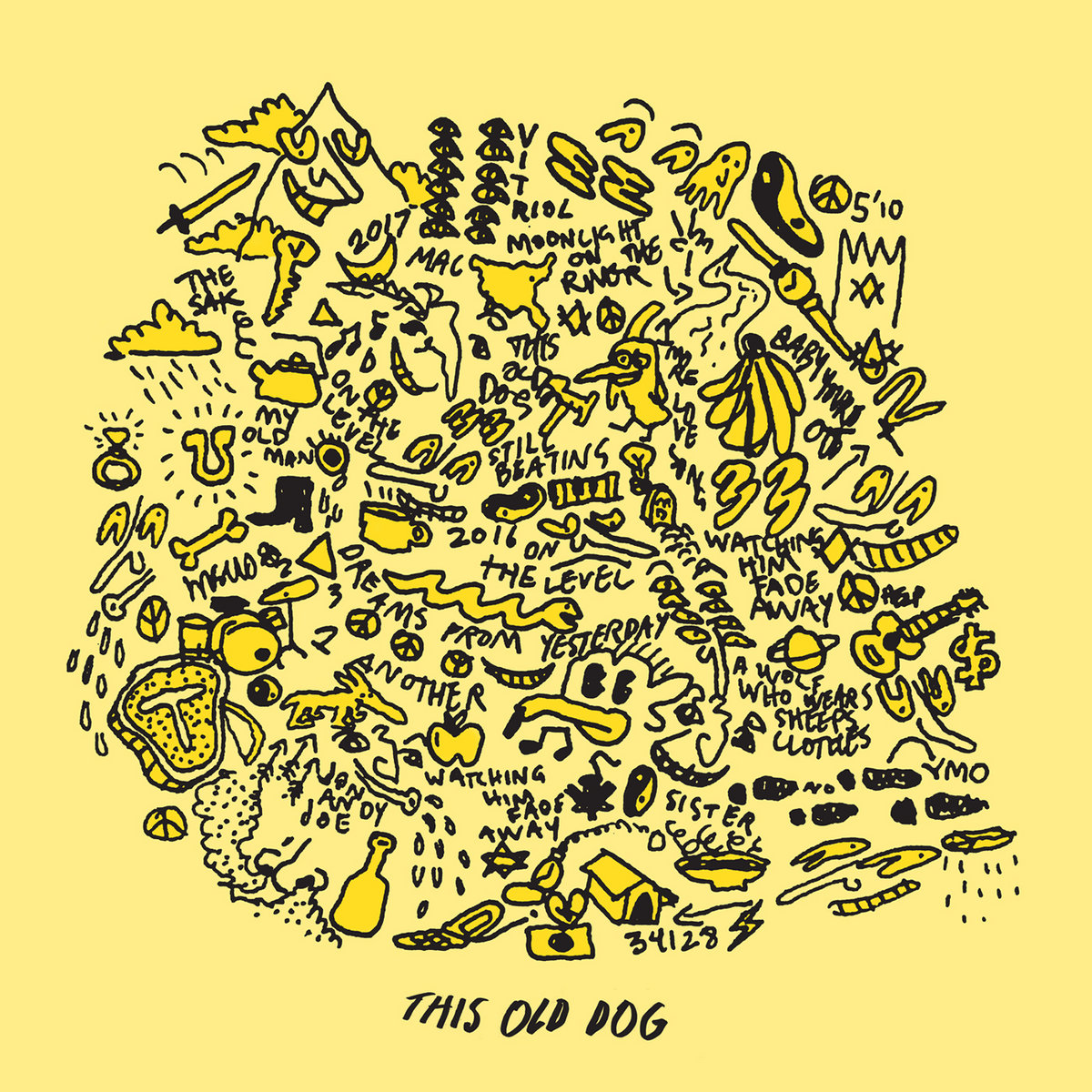 This Old Dog
Mac DeMarco
Mac Demarco's third studio album displayed the very impressive growth of the indie rock heavyweight. The songwriting by Demarco is leaps and bounds ahead of that in his previous projects as he impressively tackles introspection. Through all 13 tracks, Mac masterfully delivers very personal material while simultaneously showcasing his multi-instrumental creativity. The titular track may even proved to be one of my favorite songs of 2017. With his maturity, it seems like Mac Demarco has progressed very well, and this project is a perfect example of just that.
- Cole Parris
Have anything to say? Let us know and comment below