Nicki Minaj: Villain...or Victim?
Nicki Minaj has been mysteriously counting down on her Twitter for some time, and naturally everyone assumed it meant she was finally going to drop some of her own music after living off of features for the past year. She was a part of hits like Yo Gotti's "Rake It Up," the remix to Lil Uzi Vert's "The Way Life Goes," the remix to A$AP Ferg's "Plain Jane" and Future's "You Da Baddest," to name a few. I know I left out Quality Control's "She For Keeps" and Migos' "Motorsport." That was intentional, I'll get to those. You'll see.
Today, Onika Tanya Maraj dropped off singles "Barbie Tingz" and "Chun-Li," two upbeat knockers featuring her typical braggadocious, aggressive rap and some of her melodic singing. Except it wasn't that typical, it felt like she was spitting with a huge chip on her shoulder. Rightfully so.
We all remember the intense beef between her and Bronx great Remy Ma last year. Many people said Nicki lost the beef when she followed up Ma's seven-and-a-half minute long "Shether" and "Another One" with her lukewarm track "No Frauds" featuring Young Money label mates Drake and Lil Wayne. I was even a bit disappointed because we all know Nicki is one of the best at firing shots, but she took a commercial angle in the beef and had featured two of raps biggest stars who really had nothing to do with the situation. It's even more funny because Drake, in his unfortunate verse, mentions people who love getting involved in things they're not involved in. Go figure.
And then there's the obvious cause of Nicki perhaps feeling angsty: the rise Cardi B and the rhetoric her fans have perpetuated, pitting the two against one another. Coincidentally, the more the hot top-charting newcomer ascended in popularity, the more people targeted Nicki and her place in the rap community. Nicki has been in a lane of her own for nearly the last decade, very clearly holding the title of the Queen of Rap. We can check the commercial statistics, but we can also just be realistic and acknowledge there has been no one more prominent since, dare I say, Lil Kim? Yet the moment the "Bodak Yellow" rapper burst onto the scene, Nicki was continually compared to her.
Over J. Reid produced track "Barbie Tingz," Nicki fires shots at what seems to be Remy Ma and everyone else she feels is trying to be like her. "It's time to make hits and it's time to diss, how you still dissin', can't find some hits? (Okay) Was it worth it, dummy? I ain't mind a bit, Still on that show gettin' no chips, time to diss." Remy Ma began her "Shether" diss with the phrase "Are you dumb?" so Nicki cleverly played off of that, referencing how Remy Ma hasn't put out any successful original music in quite some time, and the fact that she is still on the show "Love and Hip-Hop" despite saying she planned to leave. Sheesh.
She goes on later to say "When it comes to stealin' flows, these birds is fluent, But they stutter when get asked 'bout the queen's influence, When it's clear they bit me, I'm flattered they like me, I don't wanna check b*tches, tell 'em wear their Nikes." These lines definitely sound like they could have been aimed at Cardi B but Nicki has time and again sworn she has no beef with her, so this will just have to be left to the imagination.
"Chun-Li," which gets its name from popular female Street Fighter character, shows Nicki acknowledging people making her out to be the villain. "Oh, I get it, they paintin' me out to be the bad guy, Well when's the last time you see a bad guy do the rap game like me?" Nicki asserts she isn't the bad guy, alluding to her success in the rap game and simply making music. "They need rappers like me, they need rappers like me, So they can get on their f*cking keyboards and make me the bad guy, Chun-Li." Nicki takes shots at everyone on social media working so hard to make her the antagonist is the created beef between her and Cardi B. Often rappers who have amassed success like her, Drake for example, are demonized simply due to dominating the game commercially. Drake has embraced being the guy people love to hate, and this is Nicki taking on that role.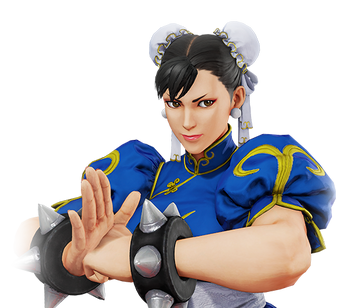 Upon my first few listens of the songs, I only assumed she was referencing the Twitter music "experts" who think she is salty toward Cardi's success. They want the two to hate each other, because, at the end of the day, controversy is entertaining. I did my best to ignore all of the 280-character social media think-pieces, but I came across one thread I just couldn't ignore. The it all made sense. Nicki feels some type of way.
"Motorsport," featuring both Nicki and Cardi B., blew up toward the end of last year. People were excited to see them collab, but the excitement turned into drama when the video dropped and there wasn't a single scene that featured the two together. Of course this lead to more drama and rumors surrounding potential controversy between the two female rap artists. In her Beats 1 interview (35:00) with Zane Lowe on Thursday, April 12th, Nicki spoke about the Cardi B and Migos situation. She addressed how she asked Quavo to back her up on Twitter when she was getting slaughter, to which he replied he would only defend her if she was his girl. She informed us that Quavo contacted her to get approval on Cardi being on the "Motorsport" track, which she gave.
When it came time to shoot the video, however, there was a conflict with Nicki's hairdresser, Tokyo, who Cardi B recently started to use. Nicki knew how it would look if she didn't make it to record alongside Cardi, but the hair had to be right of course and the timing didn't work out in her favor. Nicki then had to shoot her scenes another day. The tea kettle is on the stove now, but it gets hotter. The crazy part of this interview is that you could hear and see how Nicki was genuinely hurt by what transpired. She typically has a very dominant and strong personality, despite expressing vulnerability in her past music. But I've never seen her cry or heard her sound so vulnerable in an interview. The overall interview is quality and worth a listen, Lil Wayne even calls in and jokes about how he and Nicki are a "power couple."
The verse we heard from her on "Motorsport" is not the original verse she wrote. The line where she says "if Quavo the QB, I'm Nick Lombardi" originally mentioned Cardi's name. Atlantic and Migos evidently interpreted this as Nicki indicating Cardi being beneath her, as a quarterback in football is at the direction of the coach. She references legendary Green Bay Packers coach, Vince Lombardi, in that line. In an effort to assumedly keep Cardi happy, being Offset's fiancé and all, the trio urged her to change it. She obliged, begrudgingly. The tea is piping up.
Now, when it came time for Migos and Cardi to be upfront about what happened with the song, they said nothing. Cardi even went so far as to broadcast Nicki changed the verse without providing context. When it came time to discuss the scheduling conflict with the video shoot, they said nothing. Cardi and Migos had ample opportunities to be honest and clear the air, but instead opted to let Nicki be trashed all over social media.
Earlier this week I published an article praising Cardi for her success on her album Invasion of Privacy and urging the haters to leave her alone. I stand by that, but this turn of events is off-putting. In a way, I can understand her not speaking up. Nicki slander was coupled with Cardi praise, and has thus elevated her career. She was somewhat backed into a corner here. However, I would have been very impressed with her if she came forward with the truth because it would have aligned well with her stance she's taken to show love to everybody, despite the hate.
Migos has become one of my favorite artists over the last few years and I proudly stan for them. However, I am truly disappointed with how they and Cardi conducted themselves in this situation. Had Nicki not spoken up, the outlandish comments and hatred would have only continued and likely grown. Now, because of a selfish decision, Migos and Cardi B's accountability is in question.
I have been highly critical of Nicki the last year. I really didn't like her verse on "Motorsport." It was entirely too long and kind of killed the song for me. Her response to Remy Ma's disses was weak. She has a strong platform as the top female rapper of the last decade and I felt she didn't use it to her advantage. Not to say I don't like her music, I've followed her the entirety of her career and her stardom is comparable to that of Drake's, only it has resided in the lane of female rappers who have never gotten the attention their male counterparts do. Nicki has hits and that is undeniable. With the knowledge of this situation, coupled with the bangers she released today, I am on Nicki's side here.
She says her upcoming album is the best music she has ever made, and I am sooooo looking forward to it. I hope she lets loose and throws more shots. I hope she comes for heads and brings that aggressive nature we know and love. I hope she embraces this villain status that people have attributed to her. In life, you can either let yourself be the victim or get in your bag and fight it. I want her to take the anger she had in "Barbie Tingz" and "Chun-Li" and lay it all out on a project. The time for being nice is up, and time to be the villain everyone wanted her to be is now.