Hip Hop's Biggest Fan is Fashion's Brightest Star
Hip Hop's Biggest Fan is Fashion's Brightest Star
Fashion icon Christian Siriano has a lot of love for hip hop beauties.
Hip Hop's Biggest Fan is Fashion's Brightest Star
Fashion icon Christian Siriano has a lot of love for hip hop beauties.
Triple 'gramming Cardi B in a ball gown? This might sound like a stunt pulled by a rabid fan, but in this case I'm referring to the Instagram account of Christian Siriano. Who, to be fair, is a major Cardi B fan.
If you're not into fashion, you may have never heard of the Siriano brand. If you're like me, you've followed Christian Siriano since he became the youngest winner of Project Runway, where he wowed the judges and America with his dramatic, impeccably tailored, and at times avant-garde designs, his charming antics, and his signature catch phrase, "fierce." Maybe you started following him when he gracefully stepped in to dress SNL's Leslie Jones for her Ghost Busters premiere after many designers had refused to. Or, perhaps you started dreaming of being a Siriano girl when he dressed seventeen women on the Oscars red carpet this season. All this to say, he's a big fucking name and if this is the first you're hearing of him, you've basically been living in rags under an unfurnished rock.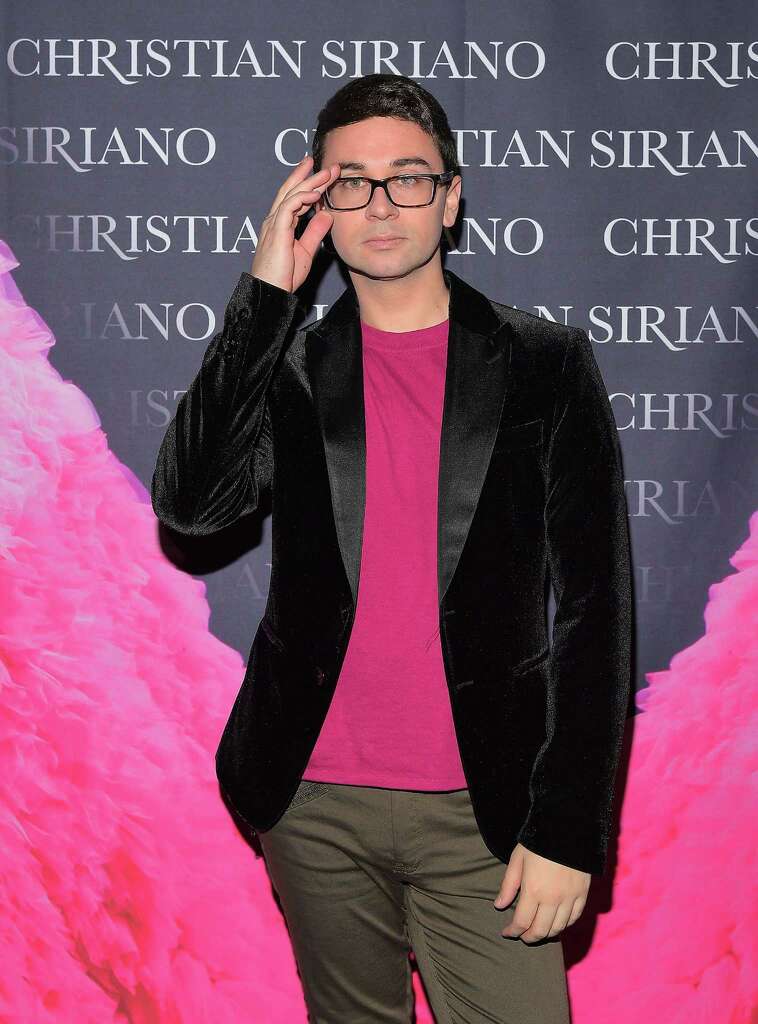 There's always been a historic connection between fashion and music. That's nothing new. What's notable here is, for starters, the size of his roster. Wearing Siriano to an event has become a badge of the certified "cool girl." You've definitely seen his frocks on musicians such as Victoria Beckham (past, future, forever Posh Spice), Lady Gaga, Nicki Minaj, Rihanna, Taylor Swift, Solange Knowles, Janelle Monae, Lorde, Rachel Bloom, Keala Settle, Zendaya. Looking for something these ladies have in common? You probably won't find much -- and that's the beauty of it! Siriano dresses all types of women! The women who wear his designs are as unique as the designs themselves. Christian Siriano prides himself on the variety of women he uses as vehicles of his design, both on the red carpet and his own runway. His most recent fashion show was one of the most diverse ever seen, featuring models of all shapes, sizes and shades.
But what I'm more interested in is the collaborative relationships he forms with these women. Many of them serve as his de facto muses -- musicians, actresses, models, activists that serve as the inspiration for his designs even if no one is expecting it. Cardi B is the prime example. A decade ago, there was no one like Cardi B wearing couture. To see Siriano so excited to dress her, and see her so excited to wear his clothes, is a beautiful symbiotic relationship to witness. To see such a highly sought-after designer dress the rough-around-the-edges female rapper with such great enthusiasm is a mark of the progress in both fashion and music. Love her or hate her, Cardi B is a self-made woman who rose up through the ranks to become an icon, and it's clear that Christian Siriano wanted his clothes to be a part of her Cinderella come-up.
QUEEN
I feel as though I will forever be as obsessed with the Project Runway star as he is with Cardi B. His Instagram is pure gold, and I'm happy it shows me happy, confident, beautiful women who may or may not look like me. Oh, and the dresses are pretty to look at, too.
Photos Courtesy of Christian Siriano's instagram account, @csiriano