Album Review: Tee Grizzley Is Activated
Tee Grizzley Is Activated
Detroit native Tee Grizzley "activates" in his second solo album.
Tee Grizzley Is Activated
Detroit native Tee Grizzley "activates" in his second solo album: "Activated"
Tee Grizzley
Activated
5
Eh
From a prison cell to the top of the charts, Tee Grizzley has solidified himself as a true force in the rap game, with an awe-inspiring tale that is crafted meticulously in to his work. Grizzley fully embodies what it means to be aggressive, and his latest studio album Activated is nothing short of it. With a handful of star-studded features, this work is worth some analysis and a breakdown of what Tee Grizzley has done well, not so well, and some surprises that appear throughout the album.
No one song from the album deserves more attention than another. It simply comes down to where Grizzley chose to remain true to what is appealing about his sound, and where he has experimented with a new flow altogether. A typical Grizzley track displays high energy, a passionate delivery, and a reminder of what was once a dream for him formulating into reality. All of that is exactly what is heard in tracks "Activated," "2 Vaults," "Connect," "Don't Even Trip," "Colors," "Too Lit," "Light," "Low," "Bloodas 2 Interlude," and "Keys To The Street." These ten songs contain what fans seek out of Tee Grizzley's work. What is unique about Grizzley is the production of his sound and the up-tempo beat, which can now be classified as Detroit-style thanks to Tee.
Three tracks that were particularly not worthwhile, and in my opinion, could have been benched from this album include "Jettski Grizzley," "Set The Record Straight," and "Fuck It Off." The latter two see features from Chris Brown -- which is the reason for my disdain. Not that Chris Brown is a poor artist by any means, but these two seem to clash in an odd way on these tracks. Tee Grizzley's flow seems sporadic, and the duo just didn't work for me, personally. As for "Jettski Grizzley," I was thoroughly disappointed in Grizzley for this one. The feature from Lil Pump definitely takes away from Tee Grizzley's street credibility, as Lil Pump is less of a bonafide gangster and more of an internet-crafted troller. The ad libs on this track sound like something from a forgettable cartoon and appear far too frequently. Disregarding Lil Pump's role, the track is just another Detroit sound, but it is near impossible to look past Lil Pump's obnoxious input. Definitely don't play this one around anyone that isn't classified as a millennial, or else face some serious judgement.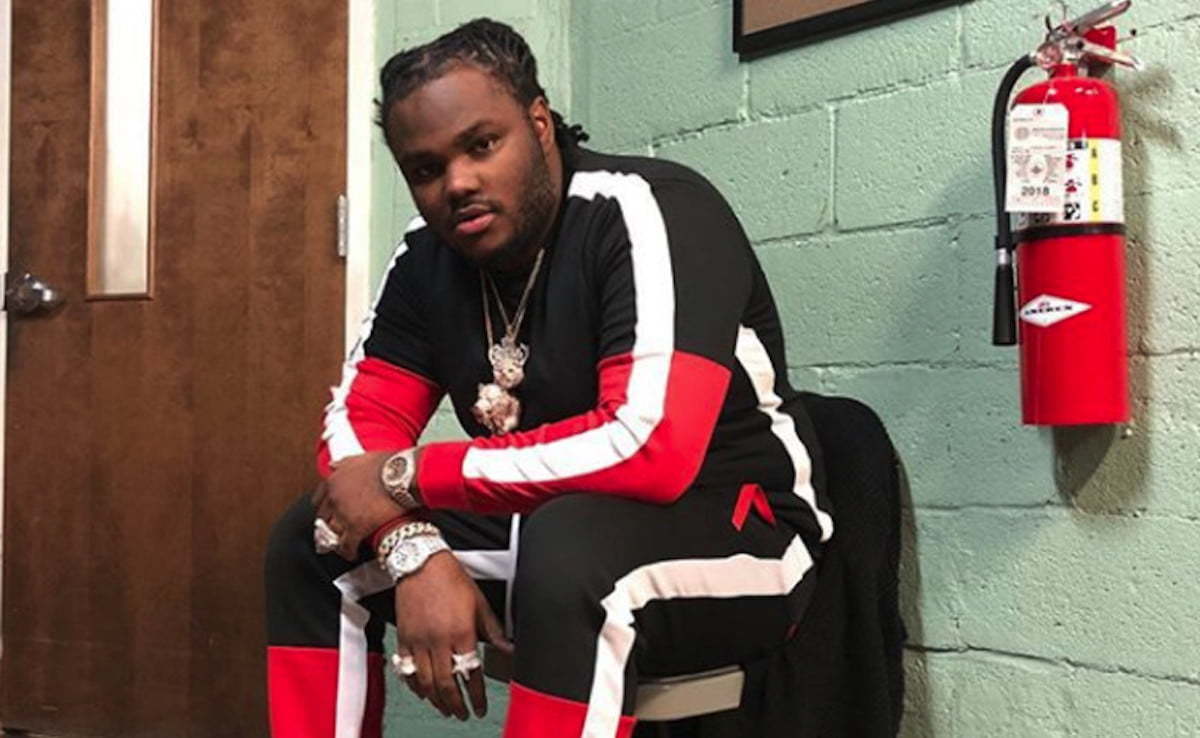 Five distinguishable songs off of the album that are worth some acknowledgement include: "Time," "Bag," "Robbin'," "I Remember," and "On My Own." These tracks introduce Tee Grizzley vocals which are surprisingly very melodic and refreshing. Never before has Grizzley displayed this talent to this extent, but this certainly opens many doors for the artist. With beats that could very much so be attacked with the typical Grizzley approach, he manages to implement impressive vocals and distinguishes himself as a versatile artist with this revelation.
In retrospect, Activated is nothing that we haven't seen from Grizzley before. His sound is unique and remained consistent throughout this work. The fact that he has been established as a prominent figure in rap for the time being is all that adds value to this album, otherwise it is quite forgettable. The implementation of some singing by Grizzley is what saves this album as this new-found talent adds some value to the work and opens doors for the artist down the road. As for now, the album was mediocre at best and fans will just have to wait and see what the future holds for this Detroit rapper.