Addicted To The Underground
Addicted to the Underground
Despite this lack of self promotion, I think Dom is perfectly fine with his place in the rap game
Addicted to the Underground
Despite this lack of self promotion, I think Dom is perfectly fine with his place in the rap game
Dom Kennedy
Addicted To The Underground
7.7
simple but charismatic
Dom Kennedy has been a staple in West Coast rap for years now. While he may not be the most well-known rapper, he has a great track record of putting out quality work for his core group of fans. Most know Dom Kennedy from his his most critically-acclaimed albums The Yellow Album and Get Home Safely, but most recently he has been focusing on his collaborative projects with producer/rapper Hit-Boy for "Half-A-Mil." Dom and Hit-Boy have released 4 Half-A-Mil projects together in the past two years, but Dom has not released a solo album since Los Angeles Is Not For Sale Vol 1. back in December of 2016. On Independence Day 2018, Dom finally released his latest solo project, Addicted To The Underground, and it did not disappoint.
Right off the bat, Dom starts off the intro song "Popularity" with a soulful Frankie Beverly and Maze sample of "Joy & Pain." This beat gives out a cookout/family reunion vibe, combined with Dom's unique flow and charisma is a perfect way to give a preview of what the album in its entirety is going to be like. In the next two tracks, "Traveling" and "First Time," Dom continues to give out smooth instrumentals that really set the tone for the album. Like he has done many time before, he gives an ode to Biggie Smalls in the track "First Time," which was pretty clever and fit well with the theme of the song. Possibly the best instrumental on the album appears on the track "The Movies," but the most intriguing track on the album is "Free Breakfast" with Dom and Cuzzy Capone.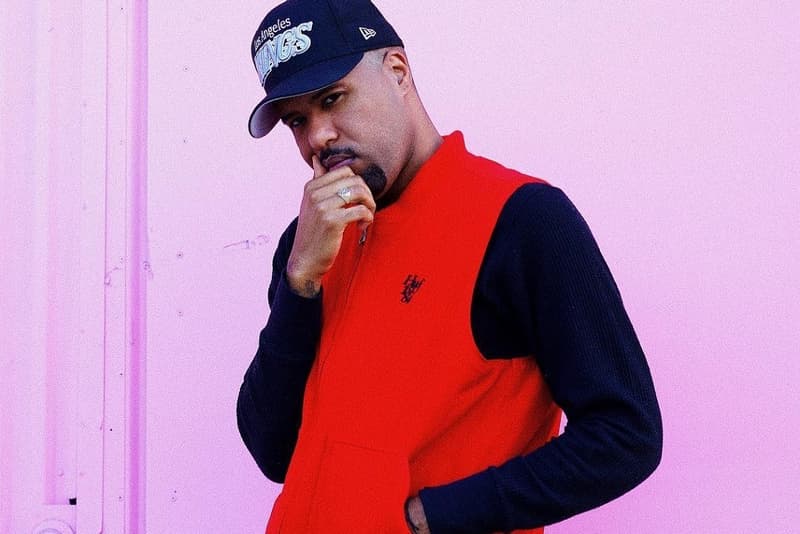 This track is ode to Nas "Watch Dem Niggas," as Dom creates the same hook. It seems like Dom was trying to dive a little deeper in this track on some social issues and what its like living everyday as a black man in LA. Cuzzy Capone has a great verse echoing the same statements about his struggle coming up in the streets of LA. This was my favorite track on the album because it comes from two different perspectives. Dom is not known as a street dude, but has a similar struggle to Cuzzy Capone who thoroughly describes his upbringing as sometimes who has made their bones in the streets of LA. Cuzzy Capone breaks it down perfectly with the line "Everybody come from somewhere different, but at the end of the day we all in the same struggle." The Cuzzy Capone feature along with the Smoke DZA feature on "Duplex" are two solid features on the project which really helps the whole piece of work come together.
The whole album was pretty much what you would expect from a Dom Kennedy project. Dom Kennedy always has great instrumentals to pair with his simple but charismatic flow. He always ties many of his records back to 90s hip hop, with either a sample or some sort of rendition of songs that came out back then. Most of the criticism of Dom Kennedy is due to the fact that he does not seem like he puts forth a lot of effort into promoting his music and his brand. He does very few interviews, and rarely ever does promo tours to announce what projects he is working on. He will often just announce his music on his social media platforms, and then that will be that last time he will say anything about it. Earlier this summer he performed The Yellow Album live in LA, but many people did not know about it because he simply did not promote it enough. Despite this lack of self promotion, I think Dom is perfectly fine with his place in the rap game. Although he might not be the most popular rapper, more likely than not he will release a good body of work whether he promotes it or not, and his fans recognize that. Dom realizes that he does not have to be the most popular rapper on Instagram to have a successful rap career. He seems content with having his core group of fans supporting him while he releases quality music, and he continues this theme of his career with Addicted To The Underground.